Straight To The Point
The future of the loyalty program is digital. And odds are, you've heard that more than once. It's no secret anymore that this is the best way to go in 2019. But I imagine you already know that and you're just reading this article to make sure you got all the facts and numbers.
And don't worry, we love cutting to the chase. We will always answer your questions and get to the facts and numbers quick. No fluff. No games. Just value.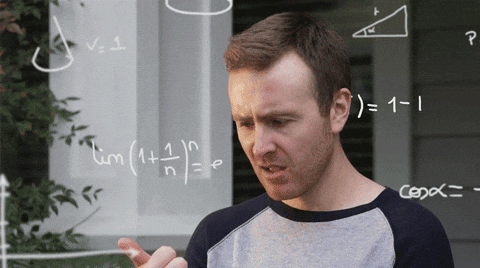 You're only as valuable as your customer base. That means you need to get into their minds and beat them to their next move. Show them you are ready for whatever the next big trend is.
A digital loyalty program is just an example of one of those big trends and your customers are ready to hop on board. However, we'll go more in depth on why your customers want it later. For now, let's talk about why you want it.
Four Reasons You Should Go Digital
Customer Service
Let's talk about you. The reason you're still in a relationship with your current goods and service providers is because of good service. Now imagine if that good service increased even more. You'd be happier, right? However, if they stopped caring, you'd probably call and cancel today.
It works the same for your customers. Good service keeps them coming. And when you're dealing with millennials, good service means entering into their world and doing what they want.
What do they want, you ask? Well, considering they check their phones 150 times a day, I imagine they'd rather use their phones instead of the coupon their grandma mailed to them for their birthday. Make sense?
Increase Sales
Consumers are 82% more likely to shop at stores and eat at restaurants who have loyalty programs. That means more customers. And more customers mean more more sales. It's as simple as that.
Cost
Upgrading to a digital loyalty program saves you the stress of incurring more cost from the renewal of punch cards and other items. Everything you need is just a click away. Sure, sometimes there is a small startup fee, but there are still loyalty programs out their that require no new hardware or startup up fee! With some research, you can bypass almost all cost altogether.
Reputation
We all want to be taken seriously, so we should be serious about how we care for the customer. Impressions really do count these days. By upgrading to a digital loyalty program, we are reassuring the customer that we are here for everything they've got. They move, we move. Their gain is our gain. And nothing shows how reputable you are more than your actions, and once your actions reflect good customer service, you'll have a whole lot of loyal customers on your hands.
Now that you're completely convinced to upgrade, remember that there are still good and bad digital loyalty programs out there. Do your research and find one that is best fit for you!
Keep These Things In Mind When Choosing A Loyalty Program

1. Price
2. Set up
3. POS
6. Data & Analytics
7. Point redemption
8. Consumer access
So, what are you still waiting for? Go upgrade your loyalty program to a digital one and start living in the future of loyalty programs and get all the perks and benefits that come with it. You can thank us later!